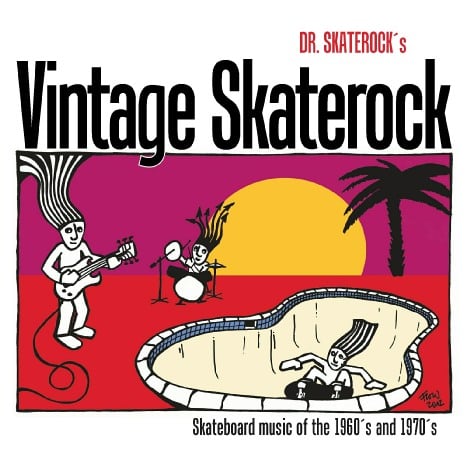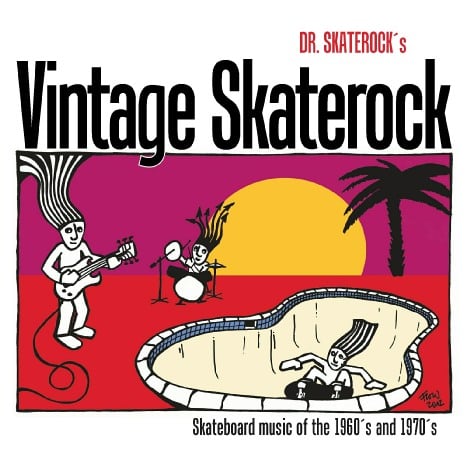 Vintage Skaterock Book - Skateboard Music of the 1960´s and 1970´s
€16.00
US & international buyers please note:
Deutsche Post is changing the shipping methods and rates on July 1st, 2022. I don´t know yet, how much international shipping will be then. This is why I just set it to 20.- Euros, hoping it will be cheaper. As soon as I know who much they actually charge, I will fix it.
In case you are interested in purchasing multiple copies, please get in touch so we can figure out a good deal for you.
............................................................................
The first book ever about skateboard music, covering the almost unexplored first two decades of Skaterock. It combines the discographic area as well as the history of this era. Vintage Skaterock has them all, the pioneers from the early sixties, like The Sidewalk Surfers, The Good Guys, Jan and Dean or The Challengers, the big hits of the late seventies like L A Run by the Carvells or Skateboard Ooh Ah Ah by Benny and Copains, big names like Jefferson Starship, obscure studio projects like the Skateboard Rollers or Superskateboard Machine, the Scandinavian Dansband phenomenom and many more releases from all over the world, including rarieties like Urs from Switzerland, Plastic Zoo from Japan or Blend from South Africa. And it has the exclusive story of the skateboard guitar of Surf Punks guitarist Drew Steele. There are over threehundred colored scans of record covers and labels plus many photos and extras. Vintage Skaterock covers every piece of music written, performed and or waxed during the sixties and seventies with any connection to skateboarding. The book comes with a complete discography of all Skaterock songs and records, including all the relevant information a collector needs, except where to find the rarities. The record details are completed with background information about the artist, the song, the record plus a short review of the music itself. For those who are not interested in record details and stuff like that, there are hundreds of pictures with many colors of all the featured records. The picture sleeves alone would have made a great book. But with all the extra information it is just incredibly great. Another chapter deals with the history of Skaterock. It takes a look at the chronological and geographical expansion of Skaterock and offers also some statistics.
hard facts:
192 pages
7" format
hardcover
about 350 colored scans of record covers and labels
plus many photos and extras